The Monocle team is on a mission to improve the healthcare system by making it more transparent.
The Story Behind Monocle Health Data
Monocle Health Data was founded by Michael Cadger, a healthcare finance expert with 30+ years of experience in the health system, payer and employer segments of the healthcare industry. Michael recognized early in his career that medical cost, price and quality information was needed by consumers to make better choices and by providers to promote competition.
Michael has been an industry innovator throughout his career. After creating the first US Centers of Excellence (CoE) network in 1988 for Delta Air Lines, he replicated this work for other large self-funded health plan sponsors. He then "repurposed" his model to leading health systems to help them differentiate their CoEs on quality and bundled payments.
However, those CoEs were limited to episodic procedures, so Michael embarked on a 20-year mission to expand the CoE model to chronic illnesses (which represent two-thirds to three-fourths of all health care costs). With the advent of better data collection and powerful search engines, Michael found a team of experts to transform his vision of true cost/price and quality transparency into reality.
"Due to the myriad disparate data sources used in treating chronic illnesses and the cost of data collection, storage and analytics, the realization of this vision became a beast. This never had been accomplished before and dwarves other price transparency solutions which only provide prices for tests, office visits, etc., and whose quality rankings are little more than opinion polls and provider advertising platforms, versus rigorous analysis of cost and quality from independent, objective, credible sources."
Michael Cadger, Founder, Monocle Health Data
Monocle Health Data optimizes provider choice by integrating and analyzing quality data and price efficiency from multiple credible sources.
We are passionate about our ability to help individuals achieve better outcomes and attain a higher quality of life through the services we provide.
We are respectful and accept accountability in all of our internal and external interactions and efforts.
Our team members and partners strive for excellence in all activities because our services have the potential to change lives.
Our in-depth understanding of healthcare and technological expertise are keys to success.
Each of us has the ability to contribute to the success of Monocle Health Data and the people and organizations we serve.

World Health Care Congress
Steve Forbes, World Health Care Congress Keynote Address

Intel Innovation Award Finalist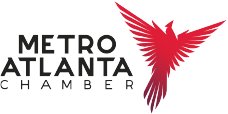 Winner, Metro Atlanta Chamber Phoenix Award
The Phoenix Awards are presented by the Metro Atlanta Chamber annually at the Health IT Leadership Summit to recognize individuals and organizations that have made an outstanding contribution to the growth of the health IT industry in Georgia.